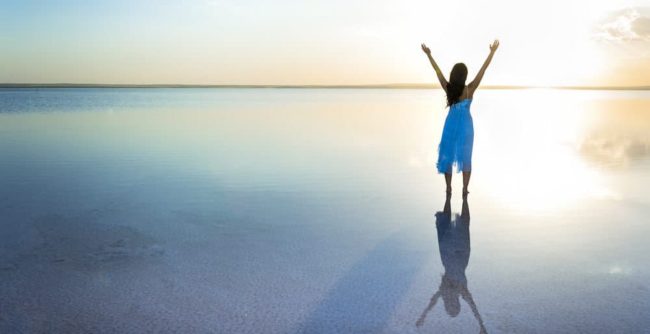 For the last few weeks, my mind has been going a hundred miles an hour.
I was thinking about what it really means to personally coach you to get over your Ex and move on.
If you remember, the Ex-DETOX Private Coaching Program was created after it became clear to me that many of you…
need someone with professional knowledge and compassion
need someone to help you go from where you are now to emotional freedom and a happy new relationship
are stuck in their recovery for far too long…
would thrive with the right guidance
As you already know… for years I have been on a mission to help people all over the world to use their breakups as a catalyst to CHANGE.
To accomplish that, I've written articles, bestselling books, and courses.
But a personal coaching approach that takes YOUR individual situation into account is, undoubtedly, the fastest and most thorough way into freedom after a breakup.
There are way too many dysfunctional relationships out there, part of because breakups were mishandled in the past.
As I've said… my mission is to all change that.
Where I'm At with the Ex-DETOX Private Coaching Program
My Ex-DETOX Private Coaching Program will OFFICIALLY start sometime next year. Until then, I want us to have all the kinks worked out.
I want to ensure that our online learning environment works without a hitch, that the conference call service we use meets needs that might crop up. And on and on and on.
And so I am offering an initial limited group of 10 people to enroll in the Ex-DETOX Private Coaching Program for a sharp discount (nearly 50% off).
Here's The Trade-off…
As members of the first graduating class (or the "First 10" ), I'll want extra feedback and participation from you. I want you to give me lots of input on the calls/content and how it is delivered, what else you would need, and let me know as soon as possible if there is an online technological problem.
Oh yeah, you will also get special "First 10" status which will come with its own perks, like discounts on future courses, classes, and seminars.
Finally, if I am going to give you nearly 50% off, you need to promise to do your best to put what I'll teach you into practice, do all the assignments so that you'll see significant results in 8 just weeks.
What We'll Cover in the Ex-Detox Private Coaching Program
I will describe this in more detail tomorrow, but I wanted to give you an overall picture of what the program entails.
The Ex-DETOX Private Coaching Program will be an eight weeks interactive training one-on-one with me.
The training will enable you to become emotionally independent from your Ex so that you can either start a new healthy relationship or be happy alone.
In other words, I'll be showing you, supervising, mentoring you through the process of the 7 Phases Recovery from your Ex-Partner.
From beginning to end.
Since I'm taking students from all over the world, our interactions will be over Skype or phone, and email (I'll also be using a new software called "Zoom" ).
We'll have one coaching call per week, where I'll guide you through the 7 stages of breakup recovery, help you to overcome your day-to-day obstacles, and answer your questions regarding your unique situation.
We will cover and how the program will look like…
We are going to get crystal clear about what your unique situation at the moment actually is and where you want to be in 8 weeks
We will define where exactly you are in the 7 stages of break-recovery
We will troubleshoot issues and gain clarity about your former relationship and your Ex
The decisions and steps you need to take to get there
Weekly assignments and exercises
I'll hold you accountable so that you don't sabotage your own recovery
Weekly coaching calls
Email coaching access between calls
Duration is 8 Weeks
Email-only consultations possible
Access to the private members forum
Discounts on future group coaching or online courses that I create
Begins as soon as we have a "good fit" application interview and both agree to work together
You'll take full advantage of having my unique knowledge about breakup recovery, my expertise, and reputation behind you!
So let's review again…
How to Become a " First 10"²"² of the Ex-Detox Private Coaching Program
Tomorrow (Friday), I'll be sending you a thorough overview of the Program.
And at that time, I'll also start enrolling "The First 10"²"² into the program. Registration invitations will first go to everyone who's emailed me to express interest in the Program.
So if you are receiving this email, you are on my interest list and will receive an email from me tomorrow (Friday, Dec 20th) at 6 pm EST.
If You Want to Get in Before 6 pm EST Tomorrow (Dec 20th)…
By Friday afternoon, I will have a proper program overview ready, along with a lengthy description of what the Ex-DETOX Private Coaching Program entails when everything begins, etc.
But if you're already sure you want to do this, and don't want to wait until 6 pm EST tomorrow, then just apply by clicking here and I'll make sure you get a spot.
(Please ONLY apply if you are serious about this.)
(After you apply for the coaching program, we'll have an "Application Interview" where we talk about your situation. Then, if we both feel that we are a fit and that we want to work together towards your goal, you opt for a coaching program, and we'll get to work. The coaching program starts in the first week of the new year.)
I had to offer this since I have received so many emails asking how they can assure that they have one of the 10 spots.
IMPORTANT: Read This!!!
This private coaching program is only for those who are serious about finally getting over your Ex and be emotionally independent and start a new healthy relationship.
This is a comprehensive, all-inclusive program and SO much more than just a "how to get over your Ex" manual. So please only apply for this program if you're serious about having this part of your life handled once and for all.
Your friend and coach,
Eddie Corbano