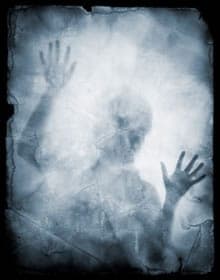 Do you know the feeling of being trapped, just like the walls surrounding you are getting closer and closer? Not too long and they will crush you. Just like being caught in quicksand – every effort to free yourself results in you sinking deeper into it. Somehow you don't know where this is coming from, you only feel that you are helpless to break free.
Does this sound familiar?
You might be a victim of the relationship trap.
The Relationship Trap
Are you discontent with your relationship? Do you want to break out of it, but don't know how – and maybe you are even afraid of it?
The survey that I conducted brought to light that many of you have exactly this problem: How do I break out of a relationship that I don't want, that doesn't make me happy?
As you know, this site is about surviving break ups and having healthy relationships. But my main concern is your wellbeing!
My most important goal is to lead you down a path towards happiness, towards your real self – if this means that you have to break free from your current relationship, so be it.
So, this article is about how to free yourself from a relationship that is not good for you. I will help you to decide and accomplish a change.