The Ex-DETOX Course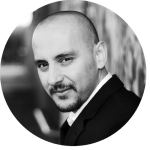 by Eddie Corbano
When you are at the beginning of a breakup or divorce or stuck for so many years after, it's very challenging to know what to do and what to avoid.
Every situation is unique, but there are some ground rules you need to follow to finally get over your Ex and find love again.
You can't stop thinking about them.
You can't stop yourself from contacting them.
You feel powerless and helpless.
These are things that prolong and endanger your recovery.
I created the DETOX Course to help you to heal faster, more efficient and thorough:
A proven and field-tested guide that will help you to use this breakup to re-build yourself so that you can be with the ONE person you are destined to be with.