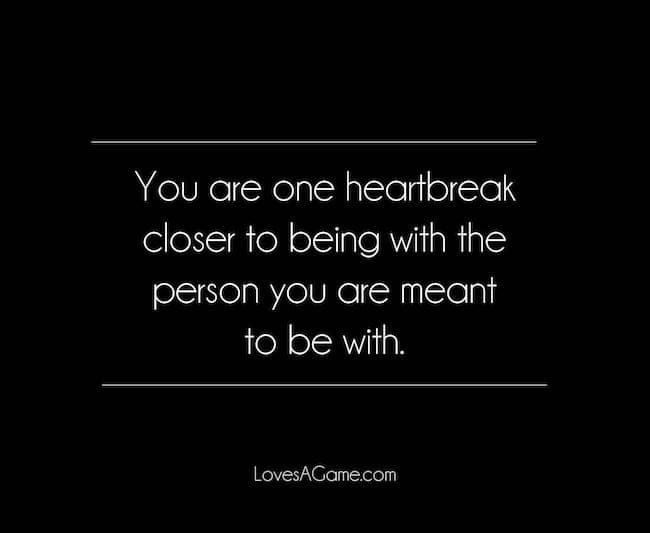 "You are one heartbreak closer to being with the person you are meant to be with."
I've always loved this quote.
It actually comprises two very valuable insights that we must have if we want to get over a heartbreak:
Our Ex may not be the person we are meant to be with.
This break-up has a purpose.
Both of these – let's call them epiphanies – will help you to subtract the futility out of this mess.
Because if we manage to find purpose in this seemingly hopeless situation, then we take a big step forward.
If we acknowledge that there might be someone else out there, waiting, and a better fit, then we take another big step forward.
That's what this quote is about.
That we need to be shaped by pain to find what we seek.
That the pain we feel now leads us to a better life, by teaching us who we are, what we want and how we get it.
If we ignore this lesson by taking the easy way out, we betray ourselves.
But also … it's an insult to life.
Your friend,
Eddie Corbano