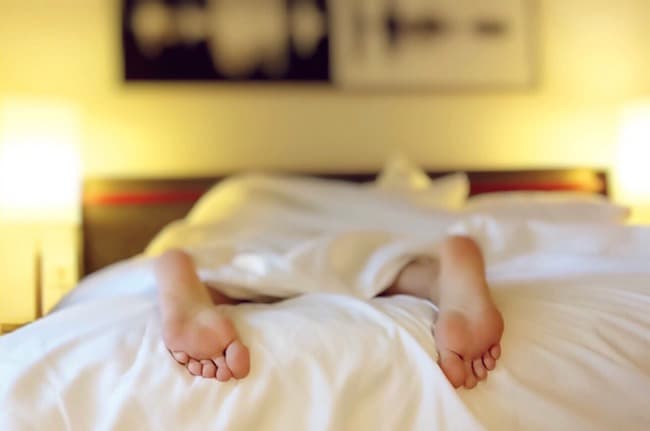 "It's Christmas time, there's no need to be afraid."
We all know this line from the song.
It sounds good, and of course, there is no reason to be afraid of "the most wonderful time of the year" is there?
Unless you are alone, suffering from a recent break-up or divorce, facing your first holidays alone.
What used to be a feast of love spent together with your loved ones is now an experience of lingering sadness and depression.
Like Hugh Grant's character in About a Boy said:
"I was going to spend this Christmas the way I usually did. Watching videos and getting drunk and stoned".
Welcome to the holiday depression.
But wait!
I don't want to paint that picture to you because it's simply not true.
It doesn't have to be this way. As a matter of fact, you choose how it's going to be.
The trick to surviving the holidays alone is to free yourself from the expectations and pictures of the past.
I used to spend quite a few holidays alone, and I endured them by shifting my perception of what they should be:
I took them as a few free days, where I could finally do something for myself that I always wanted to do, but never had the time for.
This is the key to survival.
It doesn't mean that you have to betray the spirit of Christmas, (The Ghost of Christmas Yet to Come will not hunt you down).
I'm only suggesting that you replace the memories bound to the holidays regarding your Exes.
Make a list of all these things you've always wanted to do. Then make a schedule when you exactly plan to do them and stick to it.
The key is not to allow yourself to dwell on the past, or concentrate on what you don't have. Think about the things and people around you that you do have in your life.
These are my tips for surviving the holidays alone.
Do you need more opinions?
Here are more useful thoughts on how to survive the holidays alone:
Sandra Kiume at "Psychcentral" mentions in her article 7 Ways to Deal with Holiday Grief, (it's about coping with the death of a loved one, but can also be used for break-up/divorce situations), that it's important to realize that:
Things won't be the same. It's normal to feel at odds with yourself and family events when dealing with grief. Do not isolate, but limit involvement when you need to and plan new events.
Take care of yourself. Stress, depression and bodily neglect are not a great mix at any time of the year.
Think about building some new traditions. Remember that it's okay not to do what you traditionally do. Planning something totally different is not an insult to the memory of a loved one and can be a positive way to ease some of the pressure.
Gretchen Rubin from "The Happiness Project" speaks of nine tips for lifting yourself out of the holiday blues. Some of these include:
3. Go outside to exercise.
6. Learn from the past.
7. Make time for real fun.
Laurie Pawlik-Kienlen gives 5 tips for surviving Christmas depression, including:
2. Surviving Christmas Depression: Stay Active
3. Surviving Christmas Depression: Start New Traditions
The best article talking about this matter, in my opinion, is from Patty E. Fleener with How to Survive the Holidays. She gives 16 specific tips that she says she could have done when she was spending holidays alone. Some of these include:
1. Done something for someone else, such as volunteer at a soup kitchen, or visiting lonely shut-ins.
2. I could have looked for someone beforehand who might also be alone, to share the day with.
8. Read or watched TV – anything to get my mind off of the day.
10. Screamed into a pillow or ripped up newspaper if it made me feel better.
14. Paint your home or apartment. Do some project, especially if it is physical and can keep your mind busy. Pay your bills, write letters, etc.
There – you have some tips on how you can prepare yourself to not only survive these holidays but come out of it with more hope and will to improve your life in the year to come.
It's no shame to be alone at Christmas – take it as a further step on your journey to self-improvement and a better life.
If Hugh Grant did it in About a Boy, so can you.
Happy Holidays to you all and take care of yourself.
Your friend,
Eddie Corbano