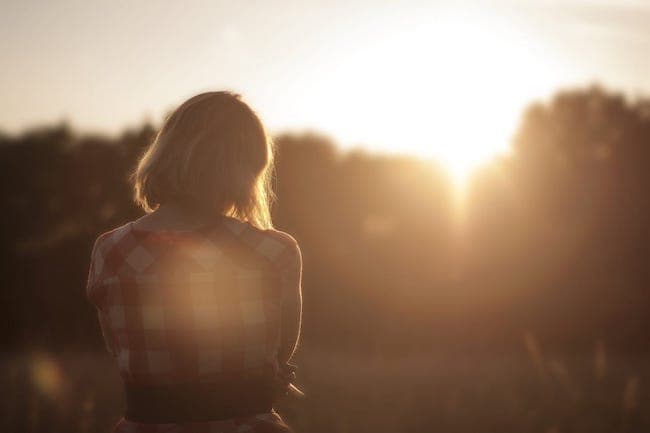 Most breakups aren't mutual.
Many of us are familiar with the sense of rejection and loss when a partner chooses to leave. You might also be familiar with the difficulty of being the one to initiate the breakup.
Sometimes ending a relationship can be so hard that we put it off for days, weeks, and even years.
Many people get stuck in this stage, and one primary reason for this is an overwhelming sense of guilt.
Relationships end.
They end all the time and for all sorts of reasons.
Despite our best intentions, sometimes people just aren't compatible, or they have different life paths. In fact, most people don't find "the one" until after a series of "failed" relationships.
Ending a relationship doesn't make you a bad person, even if you fear that your partner will see you that way.
Too often, we stay long after we know we should leave, because we can't stand to abandon someone we still care about.
The thoughts cycle through our head:
"I don't want to hurt her"
"I feel responsible for him"
"I can't stand to make her cry"
"He's not going to be able to cope without me"
"She's such a good person and doesn't deserve to have her heart broken"
"He doesn't have a good social support system to get him through this"
"She's going to hate me forever"
These feelings are natural, and show that you're a caring, compassionate person.
However, this desire to protect your partner can keep you living a lie.
You owe your partner honesty and respect; you don't owe him or her continued devotion when the relationship has expired in your heart and mind.
It can be especially difficult when you make a promise to your partner, and it conflicts with what your heart is telling you.
For example, what if you're engaged, and you develop strong feelings that the engagement is a mistake?
I can't tell you what to do in circumstances like that – major life decisions need to be taken on a case-by-case basis.
However, I can say that the feelings of regret and second-thoughts need to be brought out in the open with your partner.
Otherwise, the feelings will build, and you may come to resent your partner unfairly.
Don't let guilty feelings silence you.
If you're delaying a breakup, remember:
1. Heartbreak is a fact of life
As sad as it seems, we all sign-up for the possibility of heartbreak when we go into a relationship.
In fact, most relationships end in some form of painful feelings.
It's futile to try to protect people from this, and any attempt to do so will only result in more pain.
In a way, heartbreak is a beautiful thing:
It shows us how vulnerable we are, and it makes the good times that much better.
2. If the roles were switched, you'd want to know ASAP
Would you want to be in a relationship with someone who secretly desires a breakup?
You deserve someone who wants to be with you, and so does your partner.
3. You're wasting both your time and your partner's time
You're only becoming more invested as you stay.
You're also taking up your partner's time when he or she should be on the road to healing.
4. Nobody should have to fake their feelings
Withholding your feelings or pretending that everything is OK is stressful for you. What's more, your partner can probably sense that something's wrong.  Once you finally drop the news, it will be obvious that you weren't acting authentic for a long time.
It will be painful when your partner realizes that you were "faking it" for him or her.
I hope you're convinced that – once you know you that you want to leave – the breakup should happen sooner rather than later. I'll be back with more tips for people dealing with the difficult issue of ending a relationship.
-Michael