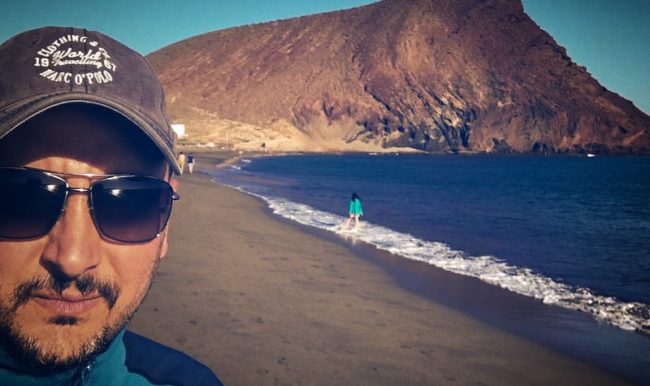 [Note 1: I am thinking about taking on personal coaching clients again. If you are interested, please sign up below to get updates and to be the first invited to join when we are ready …]
Click Here If You Are Interested in Coaching
[Note 2: In case you missed it, this is a followup to this post which received around 70 comments from people all over the world. I did my best to respond to each comment!]
The Story of How I Became a Respected Breakup Expert
As you probably know, I wasn't born knowing all the things I've learned about breakups and relationships.
I had to learn this the hard way …
The Mother of All Breakups
All my life, I went through this cycle of relationships and bad breakups.
Every time it went the same way:
I fell in love
then they suddenly left me
I didn't have a clue as to why
It was much later that I finally understood everything.
But before that, I had to go through the most devastating experience of my life:
I had to find the "love of my life" … then lose her.
We got really close. We planned to marry.
Then she left me out of the blue … two weeks before our wedding.
I Don't Have to Tell You How This Feels…
If you are here today, reading this, then you KNOW how this feels. You KNOW what I went through.
Everyone thinks their pain is the worst. It's is a highly subjective experience.
But I was this close to dying of a broken heart.
Then … unexpectedly, someone saved me.
I Was Saved in the Last Second…
A distant relative called me up to talk to me.
This was AFTER my the worst night ever, less than a year after she walked away. This was the unforgettable night I hit rock-bottom.
We went to a café, and we talked. For hours we talked.
He familiarized me with the concepts of getting over someone.
These were things I've never heard before (and I was 35 at that time).
And he really knew this stuff.
He had told me HIS story. The worst nightmare-breakup-scenario that you can ever imagine.
In a nutshell, he was left by his wife viciously. His children were taken from him, he was robbed of every penny, and falsely accused of a crime and innocently incarcerated for it.
I told myself, if you can overcome something like THAT, nothing can ever defeat you.
NOTHING.
How I Was Trained to Be a Breakup Coach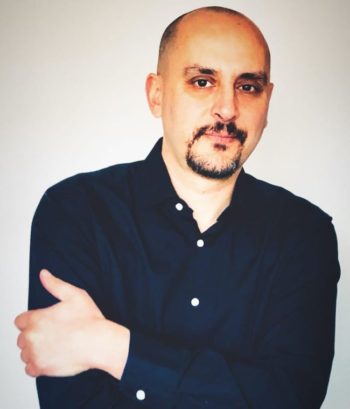 Before I realized what was happening, I was trained in the arts of "Fast Breakup Recovery."
But not only that, he showed me how to help other people as well.
He said to me:
"If you can give back what you have learned, if you can help other people, you do not only contribute to the good in this world, you save yourself at the same time."
He knew what he was talking about …
Then I realized that this was MY mission.
Helping people to get over breakups.
I was smart enough, intuitive enough, and loving enough. I was good enough to do this.
Then I Was OVER Her in Record Time
After that, I got over my Ex in record time.
After shifting between life and death for so many months, being in constant pain and agony, I meet this man …
… and in only a few months … puff … she's gone from my mind and heart.
It took work, discipline, and dedication, of course.
But I was healed completely.
And not only HEALED but ready to help other people do this too.
I never forget my first "client."
I Remember Someone Telling Me "You Saved My Life" for the First Time
I took on a friend of a friend who was going through a terrible divorce.
She was in horrible condition.
She told me: "I don't see any sense in doing anything. All I want to do is lie down and die."
We had only eight sessions together.
Fast forward five months she found her perfect-fit partner, married him, and they are together since (they have three children together).
We talked a few years ago, and she told me that I saved her life.
What Breakup Recovery Really Is
I became addicted to positive feedback.
I started coaching people all over the place.
I even found clients through newspaper advertisements.
I really got good at this.
I understood what it meant to overcome a breakup.
It wasn't "just" getting over someone and stop thinking about them.
These are just symptoms of recovery.
It is a course correction in life.
It's the doorway to the life you really deserve.
What I've learned is that most people rely on time doing the job FOR them.
Wait long enough until the pain subsides.
That's the wrong approach.
Because time is blind.
You need to know which crossroads to take along your way.
What It All Comes Down To…
Over the last 15 years teaching breakup recovery for all kinds of people all around the world, here's what I have learned:
A breakup is a HUGE opportunity that no one can afford to let pass.
A breakup opens you up like a flower.
It makes you sensitive to your pains, blockages, fears, false beliefs that were sabotaging your life in ALL areas.
NOW is the time to address these.
NOW is the time to lay the foundation for a better life.
The uncomfortable truth is this:
Time doesn't heal. It only creates scars that will start to bleed when you need it least.
Everyone MUST take his life into their own hands.
In the End, and After Some Work … All My Passion and Drive Has Worked … and in a Big Way
Eventually, I moved my business to the internet (February 2007).
LovesAGame.com was born.
No one was doing this at that time. I was the FIRST online breakup coach!
Back when I began doing all of this, I never would have dreamed that …
I would write over 300 articles with over 27 million views overall
I would write three best-selling books
The website would have over 30.000 subscribers for the daily newsletter
Or that I would personally help thousands of people all over the world
Or that I would create an effective home-study-system for recovery after a breakup or divorce (the Ex-DETOX Course)
Thousands of people have gone through the course over the years. You can find reviews and success stories over here.
What Made All the Difference for Me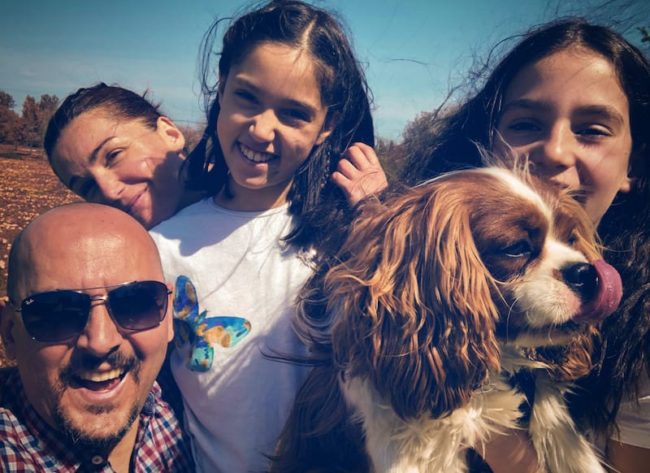 When I look back and think about the ONE thing that made all of this possible, what would it be?
What was the ONE action that turned my life around?
It was definitely the education, motivation, and inspiration my relative gave me.
THAT … paired with accountability.
This was so important.
He made sure I did what he told me to do, he answered my questions, destroyed my objections, and made sure I stayed ON COURSE the whole time.
Since then, I'm doing precisely that for students all around the world in our private members forum, and via email …
And I plan to do in person in coachings again.
I'm proud to say that the former student has become a MASTER.
How Do You Get over a Breakup the Quickest Way?
By having someone show you the way, AND making sure you get there.
We all tend to just stay in our comfort zone.
The familiar feel save.
That's the reason WHY …
so many of us don't stick to diet plans
so many of us pay for a gym membership but never go
so many of us PLAN to do something we never follow through
Don't get me wrong, I've been there myself.
The truth is this:
It's only through emotional struggle that we can grow and become a better version of ourselves.
Unfortunately, we often experience fall-backs or give up on our goals because we don't have the proper support structures in place.
When it's just us, alone in the world, with nothing but a self-help book on successful relationships, we're going to have a really tough time.
But when we surround ourselves with other people who are doing the same things and on the same journey as we are, absolute magic can happen.
I've Seen This Many, Many Times
People who take our Ex-DETOX Course tend to do much better than those that just browse around online for free advice (once you pay money, you're committed because you've got something on the line now).
And people who participate in our private members forum tend to do better than people who "just" go through the lessons of the course alone without the support.
These are my observations.
You can, of course, be successful based on free info, for example, but the odds are against you because you don't have that support and accountability … it's so much easier to just drift back into your comfort zone or your familiar habits.
So, Here's What I'm Thinking of Doing
My honest wish for you is that you use this breakup to THRIVE.
That you break this addiction to your Ex, being able to stand in front of them and feel NOTHING.
That's the ultimate test that you are over them.
That's why I want to give you the structured support and help that I've seen work in my own life and in the lives of my clients.
Based on last week's blog post, it seems that there is a lot of interest in private coaching.
If You Are Interested in Coaching, Fill out This Form:
Click Here If You Are Interested in Coaching
After you sign up, I'll send you a short survey about all of this, so I can get a better idea of what you're looking for, and how I can help you through coaching.
IF … enough people sign up, I'll take that as a strong interest in this, and we'll move forward.
But I don't even want to think about doing this if no one is interested.
Thanks again for reading all of this. And thank you so much for all the encouragement and kind words throughout this whole process.
Your friend and coach,
Eddie Corbano