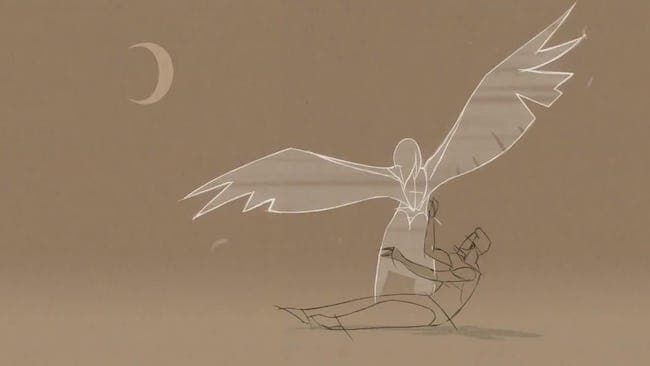 ATTENTION: Don't watch the video below before you've read the following article!
One important thing to avoid, when following the so important No-Contact Rule, is to not expose yourself to things that trigger painful memories.
Like, for example, looking at photos of you and your Ex, or listening to your song, (just to name the most disruptive examples).
The danger that we could get caught up in destructive thought patterns, like the "what-if's" and "if-only's," is simply too great. And the longer we ride this "vicious cycle of thoughts," the harder it is to escape it.
Yet, today I invite you to watch a video that most likely will make you sad.
But unlike engaging in fruitless self-torturing as mentioned above, this one has a message.
A hidden moral that outweighs the damage it could do.
What Your Ex Left Behind
At the beginning of our break-up, we can rarely see the big picture.
All we see and feel is loss, grief, and consumptive loneliness.
In our pain, we fall for a common misunderstanding that is actually responsible for some of our suffering:
We equate the love we felt for our Ex with the person itself.
The truth is that they are, in fact, two separate things.
Our love we felt was directed towards our Ex, but it exists as an autonomous entity. And as a consequence, it is possible to detach the actual feeling of love from your Ex as a person.
What this actually means is that we can profit from the love we felt/feel and use it to fuel our recovery.
I know this sounds weird, but let me give you an example.
The following, beautiful song lyrics illustrate perfectly what I mean when I say that the power of the love you felt for your Ex, outlasts the lifetime of your relationship:
If I never knew you,
if I never felt this love
I would have no inkling of
how precious life can be
And if I never held you,
I would never have a clue
How at last I find in you,
the missing part of me.
– "If I never knew you" from Jon Sedaca
Once we have felt unconditional love towards a person – and it doesn't matter whether you've made mistakes in the actual relationship or not – once you've loved, this love doesn't get lost.
It continues to live inside of you as potential, as a sleeping giant that's waiting to be awakened.
It is this giant that gives us strength and makes us grow as a person.
The reason that we don't feel its presence right after a break-up is that the pain overshadows it all.
The minute it subsides, we feel it … and everything is possible again.
Realize one thing – you have loved deeply and honestly.
And that, my friends, is a splendid thing of which you should be proud of … not everyone can feel that way.
Yes, you have also experienced loss. But isn't this much better than not having loved at all?
"Love is never lost. If not reciprocated, it will flow back and soften and purify the heart."
– Washington Irving
Thought of You – by Ryan Woodward
Now, while you watch the following video – an extraordinary piece of art – I want you to keep this in mind:
The love you felt was not lost, but only transformed, waiting to be reborn again.
[vimeo 14803194 w=610&h=343]
Wonderful, isn't it?
It is a piece of art that it allows individual interpretations.
Different perspectives will offer different views.
Depending on where you stand in your recovery at this very moment, this video, in particular, will impact you either positively or negatively.
But you have a choice here.
You can see its radiant beauty, and draw strength from it, or you can just feel the devastating loss it addresses.
I'd prefer, and wish for you, that your perspective is the former. So that you can make a stand, when "the world spins madly on."
Please let me know what you think in the comment section below.
Your friend,
Eddie Corbano