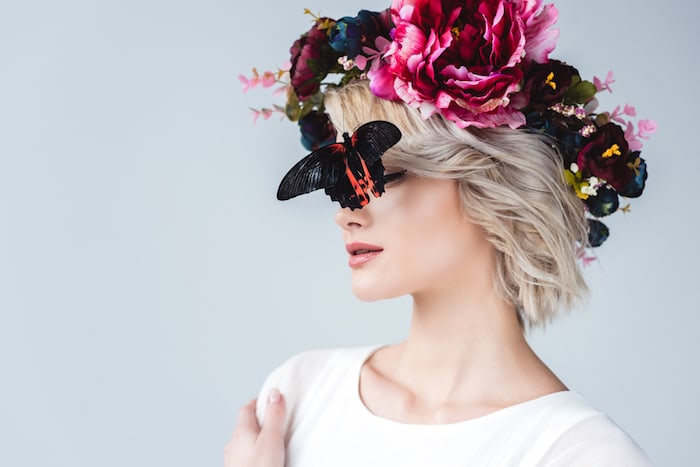 They say that a butterfly can't see its own wings. So, it doesn't really know how beautiful it is.
In a similar way, we lose sight of ourselves after a breakup.
Guilt, anger, and self-doubt consume us. We feel inadequate, as if something is wrong with us.
We, too, forget how beautiful we really are.
Do we lose our identity?
Do we still know who we are without him/her?
Have we defined our self-worth through them?
The inconvenient truth is that the breakup distorts our sense of self. The way we see ourselves and the story we tell about ourselves.
The task at hand is clear: to rebuild your sense of SELF, your self-esteem, and confidence after the breakup.
And more importantly, to change your destructive self-narrative, to make yourself see the beauty of your wings.
The Loss of a Sense of Self
I remember vividly the self-image I had back then.
I didn't like myself at all.
My self-esteem was destroyed by an emotionally abusive father, and all I did was jump from one bad breakup into the next.
When I finally met her, it was like finding the cure I was always looking for. After all, I couldn't be that bad if I had someone like her in my life. Right?
I compensated my many shortcomings and dents in my SELF by being with her.
The wonderful her.
I built up my whole identity around her.
But it was all an illusion, as I came to find out.
A corroded building with a beautiful facade on the outside, built on sand.
Because what do you think happened when she left me?
The whole building collapsed onto itself. Nothing remained but debris.
Everything I was had ceased to exist.
The Destruction of Who I Was
I'm sure that you, too, can attest to what happens to your sense of self after a breakup:
It's under attack by an unstoppable, obsessive, destructive, incessant, merciless self-talk.
Trust me, there is actually nothing worse you can do to yourself than convince yourself day in, day out that you are worthless.
And it takes hold. Little by little …
It manifests in your life in many creative and horrible ways.
Until you can't anymore.
Until you hit that proverbial rock-bottom. That wonderful rock-bottom that saved me.
Because in that beautiful moment, there was nothing more. No Ex, no me, no anything.
A hollow space.
An empty glass with its poisonous water poured out.
But suddenly, there was an opportunity.
What if I fill that glass with fresh, clean water, instead of refilling it with poison?
The Reconstruction of a New Self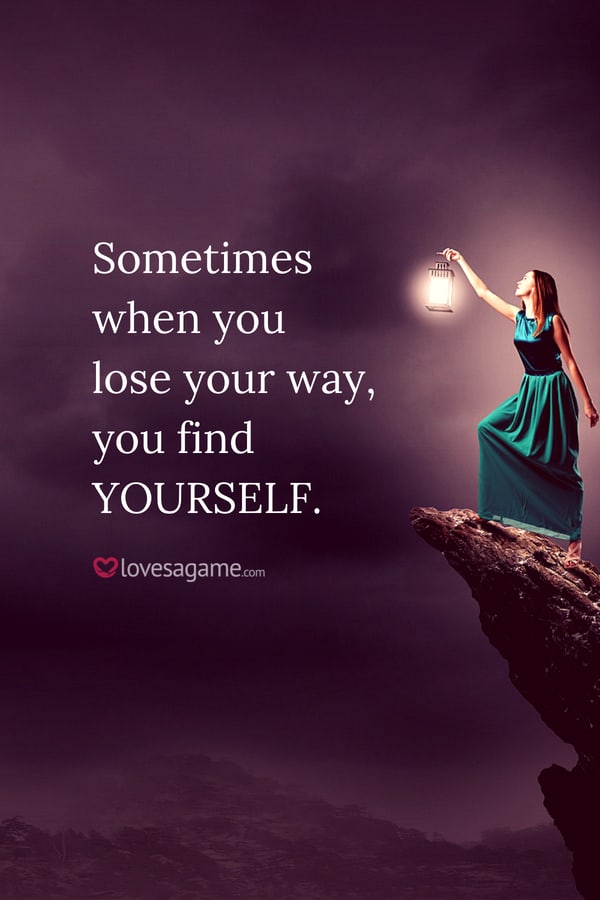 Maybe you can relate. Or maybe you can't. But there is a sense of freedom at the bottom.
What else can happen to you when you've lost everything?
I started to rebuild myself. Brick by brick. And this time, I used a solid foundation:
A knowledge of who I really am.
A sense of self.
What do I really need?
Whom do I really want?
Why do I react in certain ways to certain events?
I started to tell a new story to myself.
The real story about who I am.
This is what it means to have a strong sense of self.
To tell yourself the real, unedited, unabridged, undramatized story of the main character. The star of the story:
The person you really are.
How to Get Your Self Back After a Breakup
So, how does that help you?
Why should you care what I went through and how I rebuilt myself?
I've said it so many times publically and to everyone who comes to me for help after their breakup or divorce:
Your job is NOT to get your Ex back, but to get your SELF back.
That's the only thing you have control over.
You can sum up the stages of breakup recovery in one sentence:
Radical acceptance and rebuilding of the authentic self.
Accepting and rebuilding, that is your job now.
Then step-by-step, day-by-day, you will learn two things:
That you can live without them.
The person you really are.
And with every step, you grow stronger. You learn …
how to overcome all the obstacles (there are seven big ones).
how to reconnect with yourself.
how to let go.
And before you know it, the pain is gone, and you've gained something precious in the process:
A new perspective and outlook to an improved SELF.
Suddenly, you start to see your own wings. You know how beautiful you really are. And you can proudly fly again.
If you don't know how to start this process, here are a few helpful links:
I want to know how you are doing and if you feel that you lost your sense of self or your identity after the breakup.
Please let me know in the comment section below.
Your friend,
Eddie Corbano