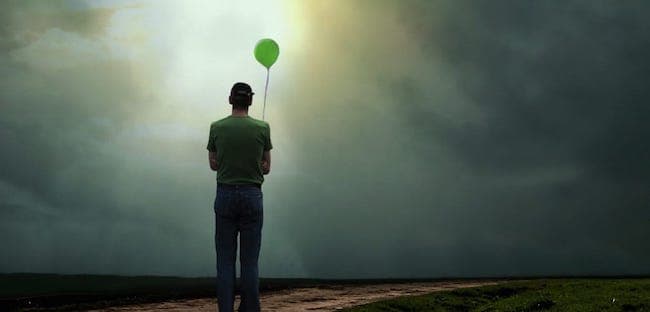 When you find yourself alone after a break-up, the majority of your prospective problems right after will come from the fact that you are now on unknown, potentially hostile territory.
Like you've been transported to another frightening reality.
You feel alone, scared, not knowing what the future holds for you. A whole new range of emotions keep pattering on you, making you not recognize yourself.
The first few weeks are confusing and disturbing.
So, the foremost purpose of this article is to give you strength and hope to make it through this undefined, and uncharted territory at the beginning of a break-up.
I will try to show you what is waiting for you, both the good and the ugly stuff – a map through that dark territory.
So please read carefully. Â Everything you will read is based on experience from so many who have made it through this, and who have come out as a better version of themselves.
It will help you to get some clarity during this confusing time, where nothing seems to make sense.
Please read on.
Contents:
A Silver Lining
The Panic
The Pain
The No Contact Rule
The Guilt
An Opportunity
The Learning
Conclusion
A Silver Lining
Yesterday, I caught myself observing my wife while she was reading a book. Â She has this special, weird way that she holds the book in one hand, and rests her forehand on the other.
I suddenly started thinking about how incredibly lucky I am.
If I could have constructed a woman that would fit best with me and the person I am, it would be exactly someone like her.
In fact, she is even better than I could have constructed because she is NOT perfect.
Perfection doesn't exist, and if it did, I am convinced that we would bore ourselves to death with a perfect partner.
Instead, my wife is challenging, always testing my boundaries, spicing up my life with her colorful, emotional facets.
At that moment I thought – what would have happened if somebody were to give me this exact picture of her, and her description, back during the very beginning of MY break-up?
How would I have felt if I KNEW that one day in the future, I would have HER by my side, loving me, accepting me as I am, and standing beside me no matter what?
Would my pain have gone away instantly? Would I have been relieved? Would I somehow have changed my way?
The answer is most probably NOT… because break-up recovery is not about sudden epiphanies that have the power to change everything.
We must understand that there isn't a set of words, a magic pill, or a glance into the future that can heal us over-night.
It is about a process. A journey during which we change ourselves for the better.
The Panic
Right after the split, you feel numbness, as if something strange has happened, and you are not really sure what.
Unfortunately, this doesn't last long. Â Soon you will enter a new phase, and experience sheer, archaic "I-can't-make-it-alone", existential panic.
The kind of panic the stone age man experienced when he found himself abandoned and alone, surrounded by wild animals.
It's an irrational, deep-wired fight-or-flight fear, that makes us do all the stupid things we do… like pleading, calling or harassing our exes.
MORE: Have YOU Made These Mistakes After Your Relationship Break Up?
What you must do, is simply accept this, and understand that this panic is NOT you –Â it's just an automatic reaction to an existential threat.
After that comes the pain.
The Pain
And for the time being, the pain IS there. You MUST accept this.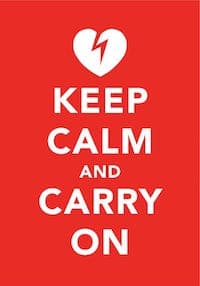 The pain is there simply because the relationship mattered to you. You felt an honest, passionate, authentic, deep-down LOVE for your partner.
And that is a GREAT thing. That's a beautiful thing.
That means that you CAN feel honest love, that you are capable of believing in someone, cherishing the people that you care most about.
And that is the foundation of every fulfilling, long-term relationship.
Whoever becomes your partner in the, (maybe not so distant), future WILL know how to appreciate that… they will be lucky to have found YOU!
My wife isn't like my ex at ALL. And back during my breakup, I really thought that it would be absolutely impossible ever to find someone again who was THAT compatible to me like I thought my Ex was.
Man, was I wrong.
I didn't even know what was possible. It's like I had read two pages of the big book of relationships, and thought I knew what I wanted and needed.
So far from the truth.
The No Contact Rule
You can't always get what you want
But if you try sometimes well you just might find
You get what you need
– Rolling Stones
I know that you feel the urge to contact your ex, to talk to them, to ask them what the hell happened, to just see them one more time.
It's a normal, human reaction.
But, hold on here – trust me when I say this because I've been doing this since 2005 – the truth is, you WON'T find relief in talking to them.  You WON'T find the answers. You WON'T find closure.
All you will find is pain and frustration.
I understand that you are hoping to get them back. I understand that you want to stay friends with them so they don't disappear completely out of your life.
I know all of that.
But you must trust me now, and believe in my expert knowledge, that this is a HUGE mistake. You have to start the 60 days of No-Contact, (join my free newsletter, and I walk you through it step-by-step).
If you think that you can't do that, or you just don't want to, then you do what you have to do … and see where it gets you.
I don't mean that in a bad way… some of us simply need to go through this experience before committing ourselves to the No Contact Rule.
Following this rule is THE essential factor IF you want to get OVER your Ex the fastest, and "cleanest," way possible.
And IF there is the slightest, infinitesimal chance of getting back together again, you will make the best out of it if you manage to re-gain your true-self, and think with your head, instead of your bleeding heart.
That's the first active step you must take on your own.
I can't make you.
I can show you the way, but you have to stand up and go.
Believe me; I know how you feel. I know your pain. I've gone through every single phase of it, back and forth. I know how hard it is to do ANYTHING.
But IF you want to get better, you must be ACTIVE. Passiveness will kill you.
Stand up and fight for your life and happiness!
The Guilt
You've made mistakes? So what? Welcome to the club! Are you human, or are you a computer?
I've made lots of mistakes. But with every mistake I've made, I have also made a step forward in my personal development.
Have I blamed myself for the break-up?
You bet I have. The mere thought that I had been the one who messed it up was absolutely unbearable.
But you know what? Ultimately it didn't matter.
Because with time, I've made two major realizations:
1. I couldn't possibly be responsible for the breakup all alone
There are always two people in a relationship who contribute to its well-being, or not. Everyone has needs, and the partner did not meet some of them – this is nobody's fault.
2. The person I WAS made mistakes
The breakup changed me. I am another person now. I couldn't have reacted differently because that's who I was back then. I learned from these mistakes, and I will never do them again.
Let me tell you one thing, and please read carefully:
There is nothing wrong with you!
Let that sink in.
There is nothing wrong with you!
Stop playing out all those "what-ifs", and "if-onlys" in your head.  They are sucking the energy out of you … energy you need right know.
It's a game you can't win.
An Opportunity
You should be open to the notion – even if your pain clouds your judgment right now – that this is an incredible opportunity.
I really mean that.
You have been presented an opportunity to identify, and investigate, what needs changing in your life, and the chance to CHANGE it.
The reason why you have such difficulties with this breakup, is that there is an issue to resolve. An issue that is most probably standing in your way throughout your whole life, whether you realize it or not.
NOW is the best time to put your finger on this issue, and actively work on it.
The reason why people go through this relationship-breakup cycle again and again, is because they rebound quickly, (or even worse – overlap), and don't take the time to work on themselves.
MORE:Â The Relationship-Breakup Cycle
A breakup works quite like a reset in a way, where you CAN choose who you want to become after that. You can re-build yourself from the ground up.
You can be incredibly selfish, do what you want to do, when you want to do it. You can choose to appreciate and enjoy this given freedom.
You can acknowledge that YOU are unique.
No other person in this world has your particular combination of abilities, talents, appearance, personality, beliefs, aspirations and creativity.
So treat yourself good, treat yourself with respect. Don't engage in activities that dishonor that like trying to numb the pain with alcohol, drugs, or casual sex just to "get over them."
Because it doesn't help.
It helps temporarily, but it will backfire terribly. And you will hate yourself for it …
You ARE unique.
You will learn to love yourself for that.
The Learning
At first, you will have no clue about what happened. Absolutely no idea why they suddenly decided, for you both, that this relationship didn't have a snowball's chance in hell.
To you, it's like an alien took them over, and made them do things they would never, ever do.
You will rack your brain trying to figure it out.
I know that you think it is of vital importance that you learn the reasons for your breakup. You think this knowledge has the power to turn things around.
But it won't.
I know from experience, that at the very beginning it is quite impossible to fully grasp the dimensions of all the reasons that ultimately led to the split.
You are simply blocked through the pain and don't have the needed emotional detachment yet. You are seeing the relationship through rose-colored glasses that don't permit any critical reasoning.
You've put your Ex on a pedestal.
There are two major insights that a break-up recovery process can give you, (if you let it):
1. Deep level knowledge about yourself – who you are and what makes you tick
2. Realizations about your relationship –Â how it really was and why it failed
You will learn what went wrong, you will find out how good or bad your relationship really was, you will learn what you can do better in your next relationship, and most of all, you will learn what you want and need in a relationship.
And when you do, you will suddenly understand what I mean by saying that this break-up is an opportunity.
Conclusion
A very old friend of mine, who was homeless for a few years, said to me the following:
"Since I had this terrible experience, and survived, I knew that whatever life throws at me I can handle. I became fearless."
And this is what I want for you.
After this experience – this break-up or divorce – after you have fought and survived, after you have cried and bled, after this excruciating time, there will be nothing left to fear.
Because you've made it.
You won't be clingy anymore, you won't be attached and attracted to a partner who is so wrong for you. You won't ever live a life in silent despair because of an unhappy relationship.
Because you've made it.
And you will go out there again and don't rest or stop until you've found the ONE who is waiting for you.
And it will be right …
I look at my wife and think how glad I am that my ex left me back then. I look at the kids who wouldn't exist, think of the hundreds of clients that I've helped…
All made possible by this one night in September so long ago, when she said she didn't love me anymore … and my world crumbled.
And look at it now!
Your friend,
Eddie Corbano