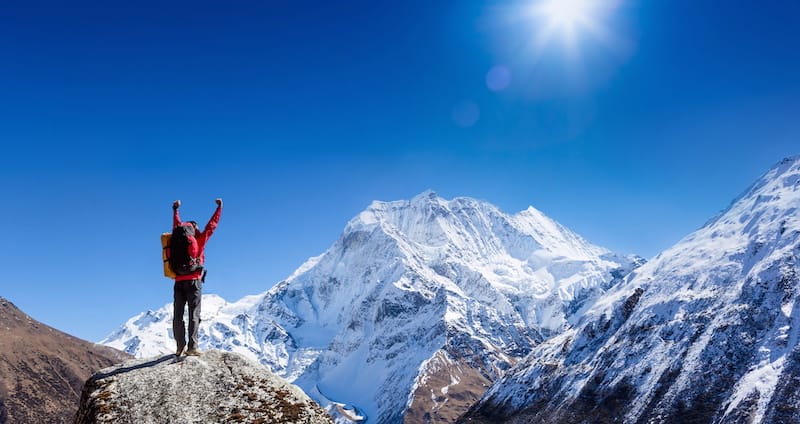 Introduction from Eddie Corbano:
M. is an extraordinary person.
He motivated and inspired other Ex-DETOX Course students while going through the hardest time of his life.
He shared his remarkable healing-journey through many written testaments. His experiences, emotions, the ups-and-downs of his recovery had a significant impact on all of us.
He reminded everyone why it's essential to keep going.
Today, I want to share his diary-like log entries with you.
The following log is loaded with so much valuable information, motivation, and tips on how to get through this. It's a first-hand perspective report out of the trenches of breakup recovery.
It's a truly inspirational and vivid reminder that there really is a life after your Ex.
Enter M.
Day 1
"I loved her dearly and would be a liar if I said I don't still love her as I write."
My name is M., I am 59 years old, a retired school teacher and former Marine. I was married once 25 years ago, and I went through over a year and a half of suffering because I just refused to let go of that relationship until I finally found someone new.
Recently, I met and fell in love with a younger woman. She was totally head over heels in love with me. We lived in different cities.
She told me, "I love you so much, I KNOW a long-distance relationship won't work," so she quit her well-paying job and came to live with me and I was in TOTAL BLISS.
I loved her dearly and would be a liar if I said I don't still love her as I write. Two weeks ago, she told me, "I am in fear of you, and I don't want to be in a relationship with you."
I said, "fear?" (I have never hit a woman, nor abuse, it is cowardly). I do have a strong military presence at times which she told me she loved … now I guess not. I don't smoke, drink, drugs, and do much volunteer work. I am a member of AA for thirty years.
I just don't know what happened? We were supposed to get married in three months.
She's gone, and I am broken-hearted.
I started the No-Contac Rule 4 days ago, and I wish I could HONESTLY say I don't want her back, but I am not there yet.
I'll keep trying though …
Day 4
I joined this course because I am hurting, I just want to stop this constant thinking and denying my former relationship still has life in it.
This tiniest bit of hope hurts. I want to take my ex off the pedestal and make her the source of my happiness.
I was taking Eddie's free wisdom, and he sure sounded sharp in this area. The $99 seemed like giving up a fancy meal in a restaurant for a possible life-changing event.
I have started following the No-Contact Rule (on day #4 now), I am not there to the point of saying: "I don't want this relationship anymore," but I trust the process, and hopefully I will get there.
Right now, like a fool, I still keep thinking she is missing me badly and is going to pick up the phone and say: "I miss you, let's give it another try" … right.
Day 7
It has been a week since I started No-Contact, I have been doing the writing, reading. This morning I just sat in my easy chair and went through the audio "Hypnotic Audio." It sure felt good.
I have a way to go. I must stay the course. This isn't easy, but it will be OK (some things just aren't meant to be).
I keep seeing my ex in my head, during the day it comes back real hard at times, my sick head STILL tells me "If you do this No-Contact she'll miss you and MIRACULOUSLY want to come back."
I'd probably take her back, but NOW in the back of my head I also think to myself: "It won't last and you will break up again anyway so just do the pain and recovery now and get it out of the way."
Day 17
It is day #13 (slipped after four) started 17 days ago, the question asked was: "Why I want to get over my ex?"
I thought about this, and I was kind of afraid to come up with an answer, but now I have one:
"I want to get over my ex because no matter what my heart tries to tell me (she misses me badly, she will come around, there's hope), my mind knows the facts and the relationship REALLY is over with:
I want to stop being in pain all the time and want to move on with my life.
Day 19
"This NC is not easy, but I see now it is the only way."
We broke up one month ago today.
We had booked a vacation in a secluded "Cloud Forest Resort." They were Groupon tickets and with no refund under any circumstances.
I have been working this Ex-DETOX Course with sincerity, and I decided to come by myself (challenged myself).
I am staying in the secluded romantic "Casita" with fireplace and two rocking chairs. I will stay here a night or two and take in nature, meditate, and write my journals. Then I will go elsewhere in the county and explore.
Some people told me it would be torture, but I feel this will help me get over her quicker (milestone).
I have a phone, can call/text the US … but I won't!
I won't text the ex in being that I will just set myself up for humiliation/frustration/pain.
This NC is not easy, but I see now it is the only way (day #15).
I will fake it till I make it.
Day 21
"I "KNOW' it is over, and she isn't going to change her mind."
We broke up 32 days ago, been on NC 17 days.
I am lying alone in a honeymoon "Casita" in Costa Rica as I write (we bought the package before our breakup).
I wasn't going to come for obvious reasons. I felt compelled to come, it has been enlightening, and I've been going to churches, and I have had my "PAIN" taken away from God, but he wants me to do the footwork on the rest.
It is 1:14 AM, guess who's been running through my mind?
During the day, I've been driving/exploring all over and sometimes I can't get her off my mind … I "KNOW' it is over and she isn't going to change her mind.
This "Missing The Ex" obstacle is a tough one for me. I've written the neg thought patterns and made five silver bullets (will go tomorrow and purchase a "banda elastica" ).
I have faith in this program: there is NO DOUBT in my mind that Eddie Corbano's course is a Godsend.
Day 26
Thank you so much, Eddie, this course is a lifesaver, you are really doing a great service to many hurting people, some aren't enrolled, but they still use your free helpful posts.
You are truly doing a divine service.
Day 34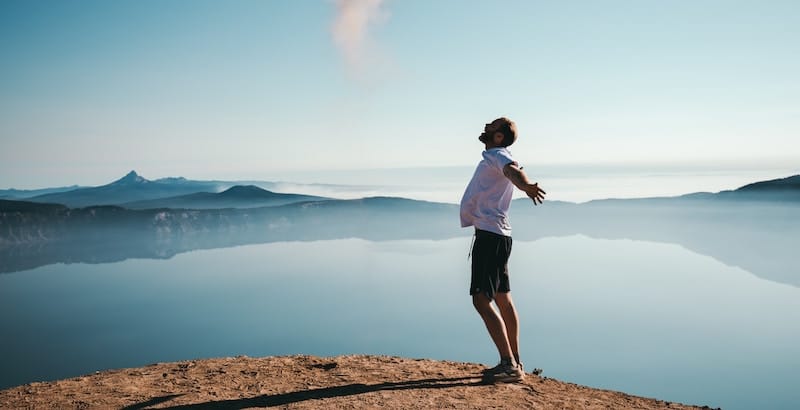 Today makes 30 days of No-Contact, I REALLY do feel better.
I broke up with my fiancee 45 days ago, and the insanity of trying to get her back was just too much misery.
I joined this site, and I follow Eddie's program the best I can (not perfect), but, what I HAVE done right is made zero contact whatsoever.
I could call/text anytime I want: but I won't!
Today is a milestone. I was in pure misery, heartache, depression. Now it still smarts; but not as bad as it would if I kept on contacting her and I can feel it going to the positive.
I wish all of you trying the same, good luck.
Day 42
Hang in there, everyone told me that, and I said "Yeah sure, easy for you to say: I'm dying," but to be honest it really did get better.
I am not over her yet, but I'm not going crazy anymore, wish you luck.
Day 59
No one said it would be easy. I am 59 (very healthy/active/decent looks). Breakups happen to people of all ages: it is part of life.
A breakup may happen again, but next time we will "bulletproof our hearts" as pointed out in further readings (I've peeked).
I am on day 55, and I feel so much better (not hurting). Had I kept contacting, I'd be hurting to this day.
Day 64
"60 DAYS … I DID IT!!!!!!"
It was living hell in the beginning. I broke up with my fiancee 75 days ago. I was in TOTAL love with this young lady.
She told me, "I don't want to get married, I love you, but love is not enough: I want to break up."
I was devastated, my heart was harpooned, I was so hurting, PAIN, she was on my mind 24/7 non-stop, and the only solution was to get her back at all costs.
Thank God I went on the 60 days NC. I kept my dignity, I feel 95% better (I will be 100% before long).
I just came from the gym. I am going to Europe in two weeks (alone). My business improving, I've even dated.
TODAY, I "CAN" call her back (I am sure she would love to hear from me).
HECK NO!
I am starting the 2nd Module of the course as soon as I stop typing.
YOU CAN DO IT TOO!
It is in you: Be a No-Contact MARINE! OORAH!
Day 72
"We booked an expedition to the Base Camp of Mt. Everest."
This program is solid psychology and self-help: it addresses so much more than getting over an ANOTHER breakup.
It is a design for life!
It has been over 68 days for me, and I feel so much better.
I accidentally saw a picture of her this morning on my daughter's Facebook page (daughter tagged me). It was NO BIG DEAL (I had blocked my Ex of FB when I started NC).
I am turning 60 in four weeks, and my youngest daughter is graduating from college, so we booked an expedition to the Base Camp of Mt. Everest in three months.
Now I have to train like heck.
Had it not been for "No-Contact," I'd still be hurting, playing the wait periods to contact her, basically cowering to someone who dumped me and trying to convince her I'm her man.
Her loss …
We're alive and doing well!
Day 75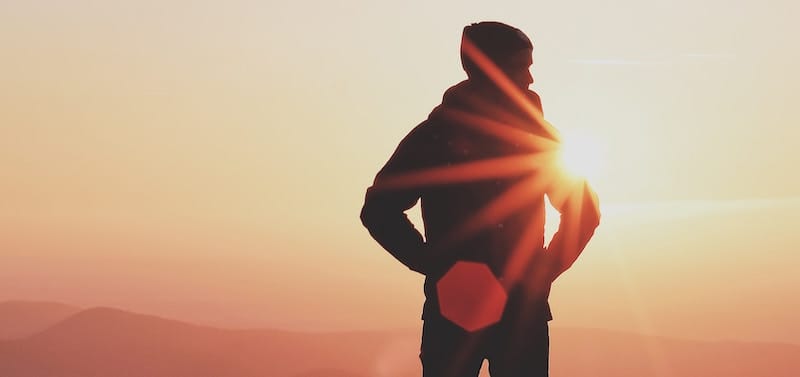 "I'm going to be sixty in 4 weeks, I want to live life to the fullest and afterward."
To everyone suffering out there:
You will get over the pain by going No-Contact (I didn't believe it at first, but it really happened).
I was engaged up until three months ago (painful breakup/joined this course). However, I was divorced with a daughter twenty-two years ago, she remarried, and I treated her new husband with respect and dignity, and we became friends.
I am grateful to have such a good man take care of my daughter when I wasn't there with her.
I am taking off with this little girl who is now 23 years to Nepal to attempt to climb to the base camp of Mt Everest!
Sound wild?
Yes, but it was this recent breakup and joining this program that has given me a new zeal for life, and you will be the same as well.
I'm going to be sixty in 4 weeks. I want to live life to the fullest and afterward.
You will, as well. You got a lot of life ahead of you … it is only beginning.
Day 79
I am on my 75th day of NC, and my life is so much better.
I was supposed to be getting married next week, but she changed her mind (for whatever reasons).
I didn't want to let go. Also, because of this program, I did not become a pathetic groveling person.
Today, I am so much better. I know you will be as well.
Day 83
If you stick to the NC rule one-day-at-a-time, in about 45 days you will be amazed how much less pain you are in.
And after 60 days, you WILL see things with a different set of eyes: clarity.
On a happier note, I am presently in Paris (just left Rome).
I travel to Europe quite often, and one thing I was amazed at is what GREAT cuisine you have in the UK! (best Chinese Food I've ever tasted) and I've been to China several times.
So when you are feeling better, Mo Shu is the way to go. LOL
Day 95
"We never promised you a Rose Garden!"
I have reached 91 days of No-Contact and THANK GOD I didn't give in to the urge to contact.
I feel much, MUCH better. Yes, I still think of ex-fiancé from time to time, BUT NEVER CONTACT! I have the OK from Eddie to contact her, but I CHOOSE not to, and soon you will feel the exact same way.
The first few weeks of NC was brutal: brain pounding, constant heartache, thinking of her every minute/24/7, etc.
But it PASSED and it also will for you!
I am finishing off the last parts of the program.
You will be OK. You can read that you have a good support group.
Like they said when I joined the Marines (in the early seventies): "We never promised you a Rose Garden!"
Day 103
"Life goes on, and there WILL be someone out there BETTER for us."
I feel so much better.
It has been 99 days since I've last spoken to my ex.
I could have spoken with her after 60 days of No-Contact, but as Eddie says, we have the option to call or not to call, and most choose NOT to contact.
I was hurting like heck at that period, we were supposed to marry, and take a pre-honeymoon trip to Costa Rica.
It was Groupon and none refundable, so I decided to go alone, and it was very spiritual and healing being alone and seeing new sights/things.
No, she did not call me (I asked her not to), nor do I see myself contacting her or being with her again in a relationship.
I do think of her from time-to-time, but it is fleeting and goes away without pain.
Boy was there pain, denial, insanity during the first couple of months. I'm glad I stuck to the 60 day NC and some …
You will be amazed how much better you will feel.
I turn 60 in two days, but I am a very young/healthy/active sixty (fiancee was 37).
I am going in April with my youngest daughter to Nepal to climb to Mt. Everest's Base Camp.
Life goes on, and there WILL be someone out there BETTER for us.
Hang in there, everyone, don't quit 5 minutes before the miracle.
Day 105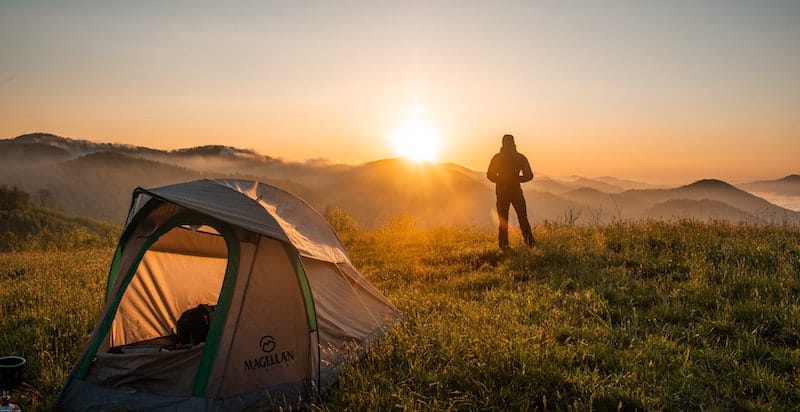 I just turned 60 and next month my youngest daughter (23), and I are going to climb to the Base Camp of Mt. Everest.
You will amaze yourself before this is over, and you will never be closer to God than while on this journey.
I salute you and wish you success one-day-at-a-time.
Day 126
"Get busy living or get busy dying."
I have 122 days of NC.
I feel much better nowadays (was engaged), now I think of her at least a couple of times a day, (still miss her) but it doesn't hurt anymore and going to finish the last sections of this course (best money I've ever spent).
Since joining this site, I have done some really cool things.
I NEVER/EVER unblock/try to communicate.
I am leaving with my youngest daughter for the Base Camp of Mt Everest (leaving LAX 20 April) and will stick around for a couple of weeks in India afterward (age 60).
Like Morgan Freeman said in Shawshank Redemption:
"Get busy living or get busy dying …"
We choose to live.
Day 132
My children are grown, and out of the house, I just turned 60.
There are a LOT of cool people our age that doesn't have the tie downs that younger people have. They are free to explore and do things we've wanted to do, but couldn't because of family responsibilities.
Now we got time/resources.
Allow yourself time (via NC) to heal and if you believe in a higher power, ask him to direct you (for goals) … and WATCH how nice you will feel.
I believe precisely what Eddie Corbano says:
There is someone out there just dying to have a person like you and I. She/He is NOT responsible for our happiness:
WE ARE! We got it going on.
Day 138
It has been 134 days N/C for me, and I can honestly say it has gotten so much better.
The horrible heartache/misery/pain is over. Thank God.
Now, having said that, I must also say that I still think of my ex-fiance on almost a daily basis, but the frequency and the duration is minuscule compared to earlier times in this sojourn.
Day 176
"My happiness is MY responsibility."
I was head over heels in love with my fiancee, and she broke it off abruptly. November was the last I had contact with her: 172 days NC!
I live in Los Angeles CA. I am presently writing from Jaipur, India, before this I just completed the Mount Everest Base Camp trek in Nepal.
What I am trying to convey: THERE IS LIFE AFTER a hard breakup!!!
I BLOCKED my ex and toughed it out for months, I am so glad I listened to Eddie, and I completed the follow-up work. I would not go back with her if she wanted.
My happiness is MY responsibility.
Day 204
"I wouldn't take her back on a bet!"
200 Days NC, and how do I feel?
To the new ones on this program:
Well, when I first started this program, I could not imagine being without my Ex-Fiancee, my heart was pierced with a harpoon, and I just could not imagine a life without her.
Heartache like I never felt (night/day). My whole life was turned inside out (as you KNOW).
The first month was hard, tears/sadness, etc.
The second month was not fun at all, still had sick hope of her seeing the light.
The third month got much better, and I still missed her.
The fourth/fifth month she stopped being on my mind.
Today six months later:
I WOULDN'T TAKE HER BACK ON A BET!
I am 60 years young and just came back from climbing the Base Camp of Mt Everest.
I have dated, but nothing clicked.
I live alone and do activities with friends, I studied the Ex-DETOX Course to the end, and I have a PURPOSE in life (helping addicted people).
Will I ever get what I thought she was again?
Most likely, but either way, life is good just the way it is.
I wish everyone luck and hoped this helped you. You are in for the journey of your life.
God Bless.
M.